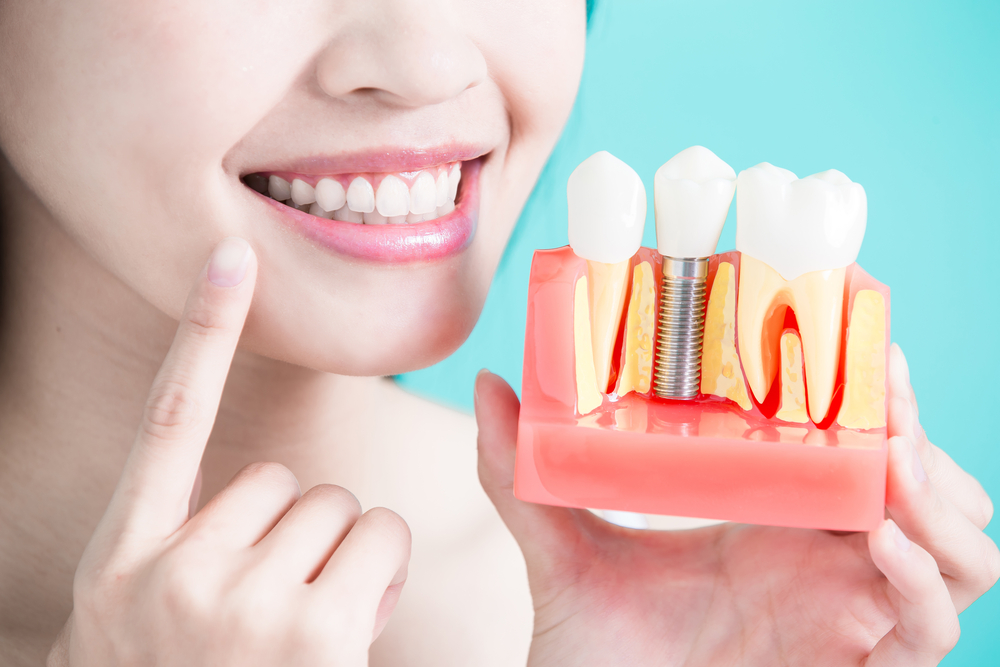 Losing a tooth can be a distressing experience that affects your smile, confidence, and overall oral health. Same-day dental implants are an advanced tooth replacement option that allows for the placement of dental implants and the attachment of temporary prosthetic teeth on the same day. Unlike traditional implant procedures that require a healing period of several months before the placement of permanent restorations, same-day implants expedite the process by providing immediate functionality and aesthetic results.
At Nicole E. Kuske, DDS, the best dentist in Lake Forest, CA we recommend same-day dental implants as a revolutionary solution for individuals seeking swift and convenient tooth replacement. With immediate functionality and aesthetic results, these implants provide the convenience of a complete smile in a single visit.
The Same-Day Implant Procedure
Dr. Kuske works with a specialist for dental implant cases to create a personalized treatment plan using advanced digital imaging technology, such as cone-beam computed tomography (CBCT) scans. This includes the precise positioning of the dental implants and the design of the temporary prosthetic teeth.
The dental implants are surgically placed into the jawbone under local anesthesia on the day of the procedure. The number of implants depends on your specific needs and the location of the missing teeth. The temporary prosthetic teeth are attached to the implants, allowing you to leave the office with a complete smile.
While the temporary prosthetic teeth provide immediate functionality, the implants will gradually integrate with the jawbone over the next few months. This process, known as osseointegration, ensures a stable foundation for the final permanent restorations. Once the osseointegration process is complete, which can take several months, the temporary prosthetic teeth are replaced with custom-designed, permanent restorations. These final restorations are meticulously crafted to match your natural teeth in color, shape, and functionality, resulting in a beautiful, functional, and long-lasting smile.
The Benefits of Same-Day Dental Implants
Convenience and Time Efficiency
Same-day dental implants offer a streamlined process, allowing you to walk out of our dental office with a complete smile in a single visit. There's no need for multiple appointments, reducing the overall treatment time.
Immediate Restoration of Function and Aesthetics
With same-day implants, you can regain your ability to eat, speak, and smile confidently immediately after the procedure. The temporary prosthetic teeth are custom-made to blend seamlessly with your natural teeth, providing both functional and aesthetic benefits from the moment they are placed.
Preservation of Bone and Gum Tissue
Dental implants stimulate the jawbone, preventing bone loss and preserving the face's natural contours. Same-day implants help maintain the integrity of the bone and gum tissue, promoting long-term oral health.
Same-day dental implants are a revolutionary solution for those seeking a swift and convenient tooth replacement option. Visit Nicole E. Kuske, DDS, at 22992 El Toro Rd, Lake Forest, CA 92630, or call (949) 855-0176 to determine if same-day implants suit your needs.